Corinth Pipeworks - Thisvi port – Greece
Corinth Pipeworks has the exclusive use of the port, which is adjacent to the Thisvi plant giving the company the advantage of importing raw materials and exporting its products with low freight rates and minimum delays.

Thisvi port is a well-organized port providing accuracy of operations and safety for both people and products. The port is equipped with the necessary equipment such as dock and harbor cranes, forklifts etc.

The port has three docks:
Dock No.1: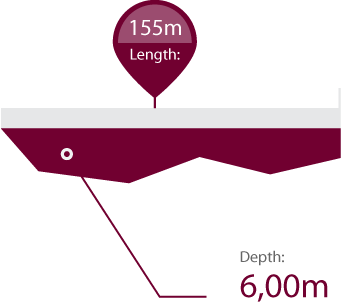 Dock No.2:
Dock No.3:
Since 2004, Thisvi port has been operating in accordance with the International Ship and Port Facility Security Code (ISPS Code) and its International Maritime Organization (IMO) port facility number is GRITA 0001.